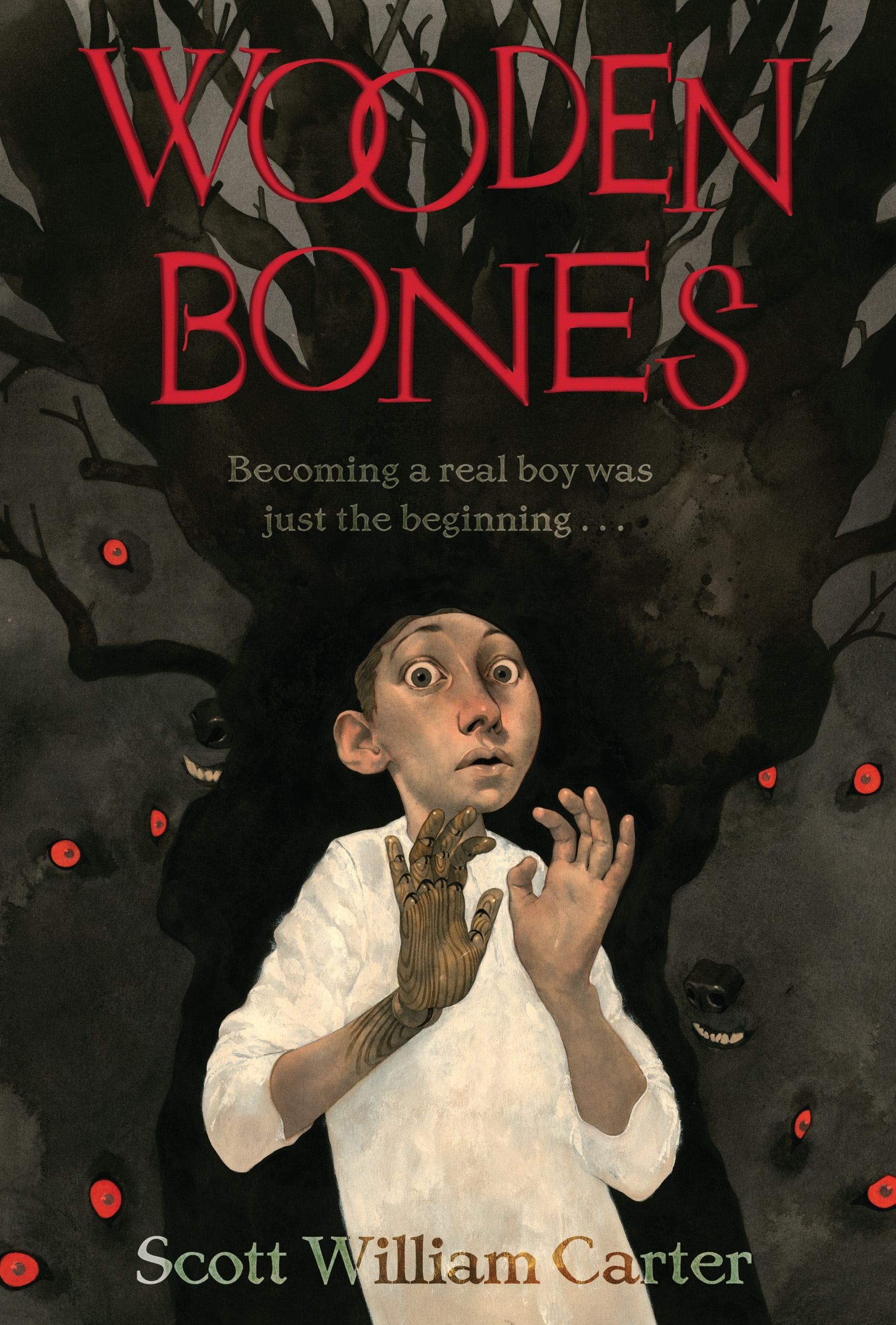 Since he changed, Pino has struggled to live a quiet life with his father Gepetto. But a boy who used to be a wooden puppet doesn't fit in well with the other villagers. When Pino creates a replica of his Gepetto's late wife and brings it to life, the two are chased out of their village by an angry mob demanding the resurrection of their own loved ones. On the run with a dying Gepetto, Pino must face a world that would seek to use—and misuse—him for his powers. And when Pino discovers that his abilities are slowly transforming him back into a puppet, he faces a choice: strike a deal with those who only want to use him, or stand up for who he really is.
Pinocchio, the little wooden puppet made by the carpenter Gepetto and brought to life through magic, you would think that would be the end of the story, but Scott William Carter proves that this is only the background to the real story. A story of discovery and strength.
Carter does an amazing job capturing the essence of humanity in Pinocchio, focusing on how a boy who is different from everyone else, a boy altogether more pure and special, would feel and grow in a world fearful of him and his abilities.
Wooden Bones is dark, complex, and full of rich and inviting characters. The author breaths life into a story told time and time again, giving the story depth and making it into something altogether richer.
All in all, I have no trouble recommending Wooden Bones to anyone, and I fully intend to. I was sucked in and couldn't put it down until the end. I know it's a small book, and some might wonder if they should buy a book they might finish in a day or so, but believe me when I say that this book is beautifully written, edited to perfection, and is worth every penny it costs. A great book, go buy it now.
Publisher: Simon & Schuster Books For Young Readers
Published: August 7, 2012
Price: $15.99
Link to Buy:
http://www.amazon.com/Wooden-Bones-Scott-William-Carter/dp/1442427515/ref=sr_1_1?ie=UTF8&qid=1344318169&sr=8-1&keywords=wooden+bones